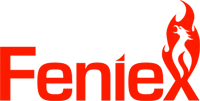 Nothing beats creating life-saving technology. Feniex Industries designs, engineers and manufactures American-made emergency vehicle products deep in the heart of Austin, Texas. Founded in 2010, Feniex has become the fastest growing company in the industry through our unique combination of innovation and affordability. We believe there's no one more deserving of the best products and the best technology than first responders. They are the purpose behind our progress!
Passion
The invention of the lightbulb changed everything. It changed how we live, work and create. Most peole take that for granted, but not us and not the people who use our products. Whether youre an officer who spots a drunk driver or a construction crew working through the night, Feniex will be there.
INNOVATION
Feniex is shaping history: every day we create and manufacture technology that saves lives. From our engineering lab to our manufacturing floor to our test chambers, innovation is in everything we do. Feniex holds 13 patents (and counting!)
QUALITY
First responders need quality, reliable products that can withstand any environment, at a cost any department can afford. From the beginning, Feniex has focused on offering the very best solution at the very best price. We test all of our products in real-world evnvironments as well as industry-standard testing facilities. Then we back them up with the industry's best service and our manufacturer's warranty.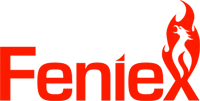 Lightbars
Deck & Dash
Perimeter
Lightsticks
Sirens + Controllers
Speakers
Scene Lights
Feniex Website