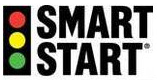 Meet our simple to use, discreet device.
If you want the most affordable interlock device that doesn't compromise quality and safety, you've come to the right place. Smart Start Ignition Interlock Devices and installation services are trusted by millions of customers for the best value since 1992.
Great things come in small packages. Our interlock devices are well-designed to comfortably fit in your hand while providing easy-to-read, accurate results, every time.
EASY INSTALLATION & SERVICE
You're busy and the last thing you need is an installation service that takes hours to complete. Smart Start offers thousands of installation service centers near you, with expert technicians. Select one of our convenient shop locations and get in and out in record time.
.